R.A.D. System #1A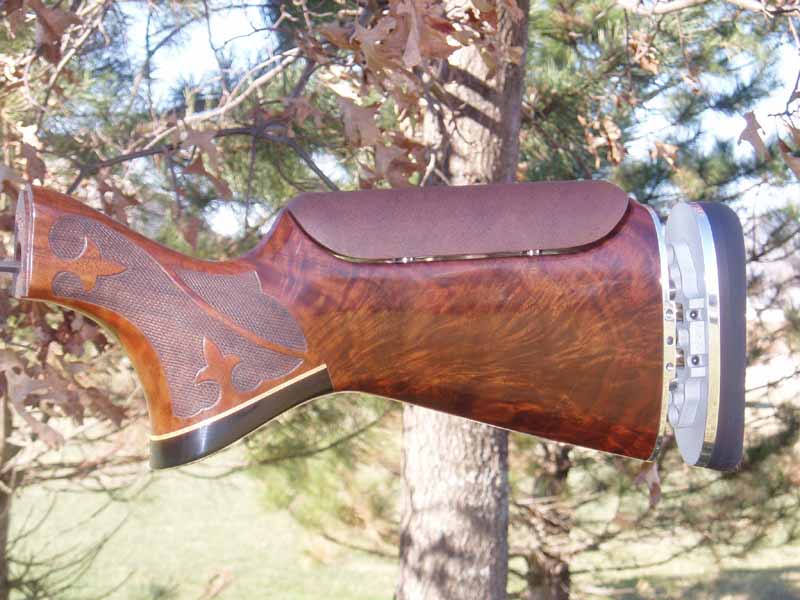 | | |
| --- | --- |
| The System #1A is the newest version of the R.A.D. 1 system. The OAL of the unit is 1/8" shorter than the original and 2oz. lighter in weight. The new adjustment allows for single point pad adjustment without going through the pad or removing it to do so. This key feature allows the unit to be adjusted by a gun fitter while the gun is mounted saving time and allowing for a more precise fit . | |
Features

The System #1A is built around a hydraulic shock absorbing piston to reduce felt recoil. This piston is fully adjustable to handle a wide varity of loads from light skeet loads to the extreme magnums. With this versatility the system can be mounted on almost any shotgun or rifle.

To provide the shooter with added versatility the System #1A comes with a 7000 series Hart Pad Adjustment System built into the unit. This allows the shooter to adjust the position of the recoil pad horizontally, vertically, or canted for a precise fit.

A key part of the system is the use of heavy 3/8 diameter guide pins and Frelon bearings. The guide pins are Stainless Steel and have a surface finished of 8 Ra microinches. This provides for long life and a low coefficient of friction. The low coefficient of friction allows the unit to operate in positions that other such devices would bind or lock up.

R.A.D. #1A installed with Kick Eez Pad .............................. $430.00 Plus Return Shipping & Handling